The Lakeshore Camera Club, founded in 1953, welcomes photographers of all levels, from novice to professional.
Content of the article
Taking photos has never been easier or more popular thanks to smartphones and social media platforms designed for sharing ready to display instant photos, but composing one that captures a feeling or a moment in time is more elusive. – just visit any social media influencer's site and compare those photos to your own.
Content of the article
Bryan Fritz has always been the guy who took pictures at professional events. It was a way for him to connect with colleagues while pursuing his favorite hobby, which eventually became such a passion that he traded Monday night hockey for Monday photo club meetings. evening with the Lakeshore Camera Club (LCC) five years ago.
Content of the article
"They have a very good number of experts who provided training and information on how to improve my photography," Fritz said. "It is a very united social group. You feel like you belong, you are with friends more than just meeting a group of people once a week.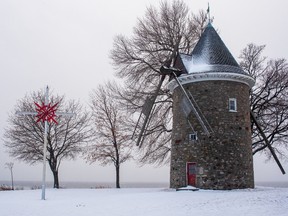 The club has several interest groups – from natural landscape and wildlife to still life, humanity and urban landscape, as well as a free expression group for all where photographers let their creativity run free. . Regular field trips are organized, as recently at Pointe-Saint-Charles, where around twenty photographers met.
Content of the article
"People submit a few photos, and they do a little show-and-tell about them. You learn from other people because you're exposed to really good photographers and you gain experience," Fritz said.
Although not a teaching organization, the club hosts guest speakers, offers technical lectures and participates in competitions organized by the Canadian Association for the Photographic Arts (CAPA) and has won several awards . It also organizes internal competitions and photo-critical sessions.
"I never took that as intimidating; these are all very constructive criticisms. It's a way of sharing. You measure yourself against other really good photographers and it's a way to improve your own work," said Philip Colet, who joined last year. Her interest was landscape photography, but COVID put a stop to her travels.
Content of the article
"Around Montreal, there aren't these grand vistas with big mountains and river valleys and the club has broadened my horizon to include other genres, like cityscapes. With all the different genres of photography, you can try your hand and see how it goes.
The club has just resumed in-person meetings at Stewart Hall in Pointe-Claire after meeting online for two years due to the COVID-19 pandemic. About 150 members aged 25 to 85 are active in the LCC, founded in 1953 when cameras were heavy and laden with black-and-white film. It has been around for so long in part because of members' ability to keep up with changing technology.
Jane Melrose joined the club 15 years ago when digital photography was developing rapidly. "It became so much easier to take pictures because developing film was very expensive. Digital has reignited my interest," she said.
Content of the article
Melrose says the social atmosphere is welcoming and keeps her coming back, as are the club's challenges: "There will be a topic and anyone can submit photos, it's not a contest, but it gives me a chance to show some of what I have". have done. It's nice to show photos to other photographers and make them appreciate what you do to get those shots.
Just before the pandemic, several members began working on a photo essay series with West Island Citizen Advocacy (WICA) consisting of stories about seniors and the volunteers who work with them. The pandemic brought that project to a premature end, but this spring the LCC resumed its community involvement by providing a volunteer photographer at each of the West Island Cancer Wellness Center's (WICWC) 20 Amazing-Race-style Challenge of the Brave stations. Fundraising.
Content of the article
"I was at the CoCo & Bean cafe in Beaurepaire Village, where one member of each team had to learn how to make a latte," club president Norm Horner said. "It was a personal challenge to capture the energy and excitement of the moment."
Now that the COVID restrictions have been lifted, the LCC plans to make volunteer photographers available for more community fundraising events. While not their primary focus, Horner said such opportunities allow members to advance their photographic skills. Fritz said such events add "a bit of pressure to get it right, so it's a learning experience as well as a challenge."
It's also a great exhibit for a photography club.
For more information, visit https://lccphoto.org/.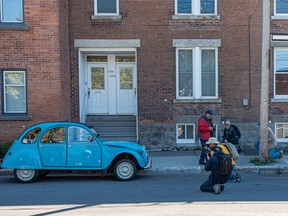 The Beaconsfield Newcomers Club celebrates its 50th anniversary

The Valois Tennis Club reaches the milestone of the century